星期四. 26.11.2020 10:30 - 12:00 Uhr
Web-Seminar über GoToMeeting
Web seminar: Instagram for mechanical engineering? Why Instagram should not be missing in B2B marketing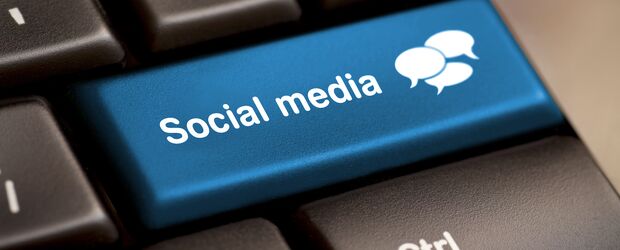 We would like to invite you to our web seminar "Instagram for mechanical engineering? Why Instagram should not be missing in B2B marketing" on Thursday, November 26, 2020, from 10:30 - approx. 12:00
Instagram is currently one of the most popular social media platforms alongside Facebook, YouTube and LinkedIn. Especially in B2C marketing, Instagram has become indispensable, but it is also becoming increasingly important in the B2B sector.
In order to be successful as a B2B company on Instagram, there are a few points to consider. We would like to show you in this web seminar, as well as mechanical engineering companies can successfully use Instagram for their marketing.
This web seminar will teach you:
- The necessary basics - What is Instagram and how does it work
- The potential of Instagram - Why you should rely on Instagram in B2B in the future
- The different application possibilities - from product communication to employer branding
- How B2B brands use Instagram - Successful examples from the B2B sector
Be there and learn how to use Instagram successfully for your company and at the same time exchange ideas with colleagues from other engineering companies.

VDMA Web Experience
Instagram for mechanical engineering? Why Instagram should not be missing in B2B marketing
When and where?
Thursday, 26 November 2020 from 10:30 - approx. 12:00
The events finds

via GoToMeeting instead
Agenda

Notes on registration

Please registerfor the Web-Erfa by using the registration button. Questions or special topics can be noted with pleasure with the registration. The event is free of charge and exclusively reserved for VDMA member companies.

Two days before the appointment we will send you the technical details of GoToMeeting including a dial-in link.


Information on data processing:
We store and process your previously provided personal data for the purpose of registration and implementation of the event. This includes that a list of participants is available at the event to document your participation, on which your name and the company you work for are listed. Your data will only be passed on to third parties (such as lecturers or co-organizers) if this is necessary for the proper execution of the event.
You have the right to object to data processing at any time for reasons arising from your particular situation.
If you have any questions or object to the processing of your personal data, please contact Patricia Assenza, patricia.assenza@vdma.org, 0711 2280115.
For further information, in particular on your individual rights and general information on how we handle your personal data, please refer towww.vdma.org/datenschutz.
Jetzt anmelden!
Sie sind für diese Veranstaltung noch nicht angemeldet.
Luise Planz
Messeorganisation, Veranstaltungsmanagement
+49 69 6603-1659
+49 69 6603-2659
luise.planz@vdma.org
Vanessa Neumann
Veranstaltungsmanagement
069 6603 1668
069 6603 2668
vanessa.neumann@vdma.org