VDMA IT-Report 2018-2020: Digitisation in the company progresses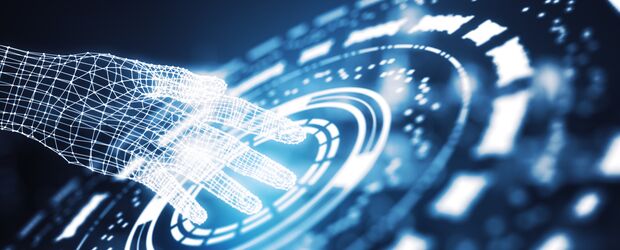 Shutterstock
The VDMA IT Report highlights the current status of the digitization of processes in mechanical and plant engineering. IT investments in sales and service in particular will be the focus until 2020.
The current report again gives an insight into the current situation in the areas of IT strategy and organization as well as investment projects and shows how machine and plant manufacturers assess current IT trend topics. A total of almost 100 companies took part in the survey and show that, in addition to a continued high number of investment projects in connection with the digitization of processes, trend topics in particular have become significantly more important.
More
and more machine builders are formulating a digitization strategy for their companies. Whereas in 2016 only about every fifth company had one of these, today it is already 40 percent of the surveyed participants. However, there are still differences depending on the size of the companies. Companies with more than 1000 employees have the highest share with 61 percent. For smaller companies with up to 300 employees, on the other hand, only 18 percent have defined a digitization strategy for themselves. However, the plans given are optimistic. In terms of responsibility for planning and controlling the digital transformation in the company, companies show very different approaches. A Chief Digital Officer (CDO) has not yet established itself in the industry. Only 12 percent of machine builders have named a CDO for this task. In most cases, the responsibility lies either with the management or with the IT management. Only 30 percent of the companies surveyed have a joint vote. However, for a targeted digital transformation of a company, both areas should work closely together.
IT investments set new priorities
With their current investment plans up to 2020, some of the mechanical engineers surveyed are setting new priorities. Web shops and digital spare parts catalogues have been among the top 10 investment projects in the industry since 2014. This year they climbed to the top of investment planning with an outstanding 38 percent. This will significantly increase use in mechanical engineering once again, as around 40 percent of the planned investments will be for new installations. Other IT systems such as Customer Relationship Management (CRM), variant configurators or service management solutions, which are used to support sales and customer-binding processes, are also at the forefront of investment projects. The digitization of production-related processes is also being given a much stronger focus than in previous years. Manufacturing Execution Systems (MES), solutions for quality management and solutions for inter-company data exchange (EDI) with suppliers and customers are on the investment plan of almost every fifth company.
IoT platforms in the fast lane Many IT trends such as cloud computing, virtualization, apps, etc. in the previous IT studies of the VDMA have so far shown
a continuous development in terms of increasing importance and use, but this does not apply to IoT platforms. In the 2016 survey, more than 60 percent of companies stated that they were unaware of the topic or that the solutions were not relevant for their own company. Today, on the other hand, the picture is completely different. For three quarters of the companies, platforms are now important and almost 30 percent already have corresponding solutions in use. The Service application area is the pioneer with 22 percent, followed by Production (13 percent) and Sales (12 percent). The first applications can also be found in development and logistics. By 2020, a total of 50 percent of the companies surveyed intend to use IoT platforms.
Virtual Reality conquers mechanical engineering
Virtual and augmented reality have also become very important in mechanical engineering, as the topic is relevant for around 70 percent. One in five companies is already using such solutions and in the next two years the share is expected to grow to around 45 percent. Technologically, the focus is on smartphones, tablets and smart glasses. In terms of application areas, companies are currently focusing primarily on service (20 percent), sales (11 percent) and product development (11 percent). Other application areas such as marketing, production or logistics rarely play a role.
Big Data applications establish themselves Compared
to 2016, Big Data (Analytics) has done a lot. In the meantime, the topic has become important for around 70 percent of the companies surveyed, compared with only 45 percent in 2016. As a result, the number of applications has also increased significantly. Every fifth company today has a solution in use. Service and maintenance continues to be the most important area of application for 17 percent of the companies. Production (12 per cent), marketing (11 per cent) and logistics (10 per cent) followed in other places. A further increase in the share of applications can be expected in the coming years, as around 28 percent are planning to introduce them accordingly.
Machine Learning still in its infancy
Many companies have already focused on machine learning in connection with their own products and product-related services. However, when it comes to the use in their own business processes, only around 35 percent of the companies surveyed see medium to very high relevance for themselves. The number of realised applications is also still manageable in relation to other trend themes. However, it is already evident today that mechanical engineering is intensively concerned with this topic and is planning to make greater use of it. Around 30 percent of the companies surveyed want to implement solutions by 2020.
Note:
A summary of the most important results of the VDMA IT Report is available for download.